Detoxionis
Detox and Purification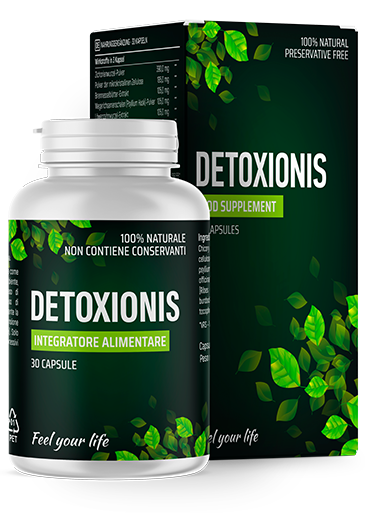 Vitality
Heaviness
Freshness
Congestion
Guaranteed and rapid action!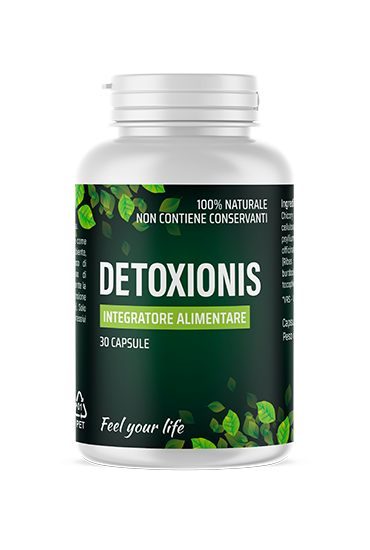 Main ingredients:
Powdered dandelion root extract
Fennel extract
Powdered chicory extract
Powdered nettle extract
Blackcurrant extract
Product included in the Register of food supplements of the Ministry of Health, code 96443

The effective formula guarantees:
The presence of microelements necessary to the organism without affecting useful substances.
Depurative effect that allows to expel slag and toxins.
A safe use over time thanks to 100% natural components and its delicate effect.
Warnings
Do not take in case of hypersensitivity and / or allergies to the ingredients present in the product.
It is not recommended to take the product in combination with antidepressants (CNS), sedatives or alcohol.
Do not take during pregnancy and breastfeeding.
In case you suffer from hypertension or diabetes it is recommended to consult your doctor before using the product.
Do not use as a substitute for a different diet.
Do not exceed the recommended daily dose.
Store in a sealed container at room temperature and out of reach of children.
Do not use if the package is damaged and / or opened.