idealis
General well-being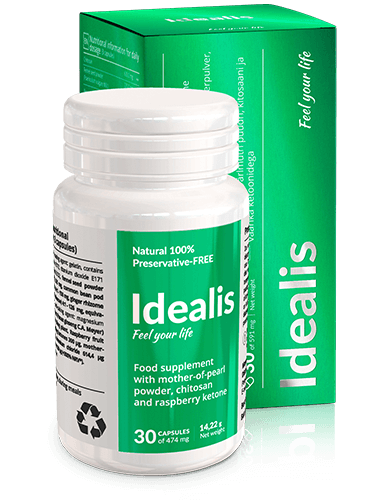 Equilibrio
Hesitation
Beauty
Apathy
Guaranteed and rapid action!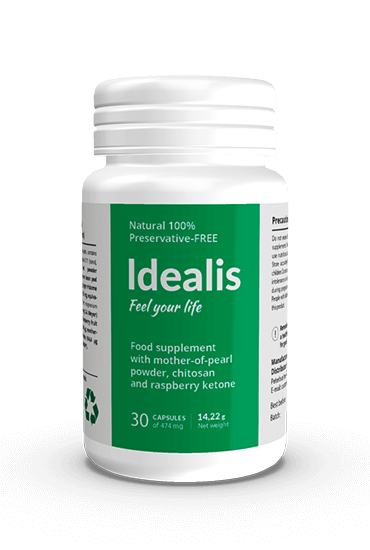 Main ingredients:
Bean extract
Ginger Extract
Ginseng extract
Fennel root extract
Pearl powder
Product included in the Register of food supplements of the Ministry of Health, code 96973

The effective formula guarantees:
The assimilation of simple carbohydrates and fats for a better calories burning.
The opportunity to reduce excess weight without changing the usual diet by reducing the calories absorption from food.
The balance of digestive functions by regulating organic functions and giving a feeling of general well-being.
Warnings
Do not take in case of hypersensitivity and / or allergies to the ingredients present in the product.
It is not recommended to take the product in combination with antidepressants (CNS), sedatives or alcohol.
Do not take during pregnancy and breastfeeding.
In case you suffer from hypertension or diabetes it is recommended to consult your doctor before using the product.
Do not use as a substitute for a different diet.
Do not exceed the recommended daily dose.
Store in a sealed container at room temperature and out of reach of children.
Do not use if the package is damaged and / or opened.