slim4vit
Healthy weight loss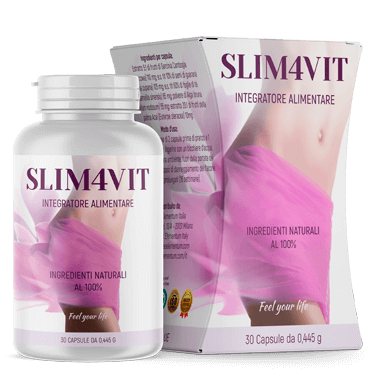 Attractive
Stress
In shape
Weight
Guaranteed and rapid action!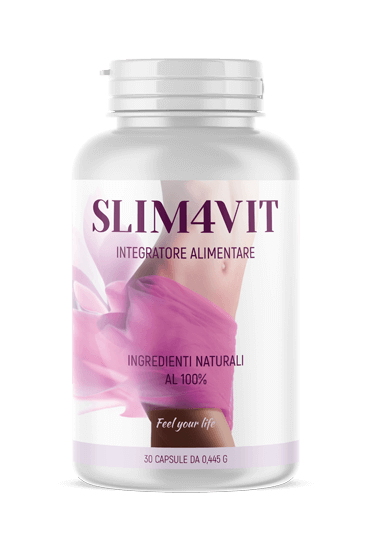 Main ingredients:
Garcinia berry extract
Seaweed Ascophyllum nodosum
Guarana seed extract
Acai berry extract
Green tea extract
Product included in the Register of supplements of the Ministry of Health, code 96440

The effective formula guarantees:
The presence of natural active antioxidants that are an excellent adjuvant in the weight loss process.
Ingredients are plant-based, which helps to reduce the feeling of hunger
Decreases the concentration of insulin in the blood and speeds up metabolism.
Warnings
Do not take in case of hypersensitivity and / or allergies to the ingredients present in the product.
It is not recommended to take the product in combination with antidepressants (CNS), sedatives or alcohol.
Do not take during pregnancy and breastfeeding.
In case you suffer from hypertension or diabetes it is recommended to consult your doctor before using the product.
Do not use as a substitute for a different diet.
Do not exceed the recommended daily dose.
Store in a sealed container at room temperature and out of reach of children.
Do not use if the package is damaged and / or opened.